We are Global Connection
Contributing to the well-being and mobility of expat partners and consequently to the success of the posting. We support expat partners of 90 nationalities in 140 countries.
We cover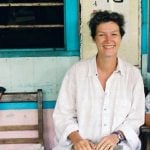 Culture
Understanding the impact of culture is essential, in order to adapt and feel comfortable in the host location. We demystify cultural topics.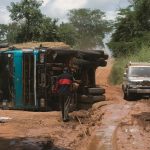 Destinations
We provide local information, mainly gathered by fellow expat partners, to feel at home faster. Other spouses can be contacted for this purpose. We can help with local integration.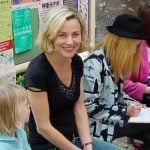 Expat Life
Expat life can be demanding, even for seasoned expatriates. We supply advice on all major topics.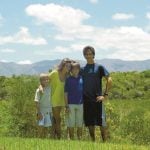 Kids
The number one priority for expat partners with children is their kids' happiness. We will guide partners through the sometimes choppy waters of third culture childhood.
Leisure
Pursuing hobbies and sports is not only a great way to wind down, it also helps expat partners to integrate. We inspire partners by sharing examples.
Networking
Building a new network is essential for expat partners. We show how to get the most from networking, including Global Connection's searchable database of thousands of expat partners.
Own Business
Thinking of starting a business? We cover topics every globally minded entrepreneur needs to know, plus an added dash of inspiration from many success stories.
Relationships
An assignment abroad can put the relationship between two partners under great stress. Moreover, relationships with friends and family usually change too. We address this topic, one that is not always easy to discuss.
Relocation
As relocating is considered to be one of life's most stressful experiences, you can imagine the impact of an international move. Our knowledge and experience enables a safe navigation of these treacherous waters.
Repatriation
Repatriation is often the most difficult assignment, but through awareness of the challenges partners may face, we'll make readjustment to the home country easier, including a possible re-entry into the labour market.
Study
Living abroad can be an ideal opportunity to further your studies. Maybe you want to learn a new language, stay relevant to employers, or pursue a completely different interest. We can advise on your best course of action.
Volunteering
Volunteering is a great way for expat partners to meet people, integrate into the community, learn the local language, and develop new skills. We'll show how to act.
Work
Employment is a hot-button issue for many partners. For those who choose to work, we offer insight and advice on the road to professional success abroad, or after repatriation.
We offer
Media
Our knowledge centre offers over 10,000 pages of digital and print information, supplying spouses with reliable, independent insights into all aspects of expat life, including destination information assembled by our network. Spouses have the opportunity to react and interact.
Personalised Support
The content of the personalised support programmes (consultancy, coaching & training) we supply is tailored to, among other things, the company's policy, its culture, the available budget, expat locations, and expat partner population.
Networking
Our members-only network contains thousands of profiles of partners – representing over 90 nationalities in over 140 countries – offering the option to contact this select group of people in a similar situation, all expatriated by established international organisations.
Testimonials
"I loved the conversation I had with my consultant. Very thoughtful, helpful and agreeable. Always concerned with my worries and trying to clarify as much as possible. I am very happy with the result. I felt very at ease to talk and expose my concerns. Lovely person!"
"I think the assessment followed a great structure and helped me to open my mind to different possibilities, to feel that I have support and I can have a hand on what direction to take while facing my new adventure."
"My interaction with my consultant was an eye opener on a lot of things such as timelines in finding a job, alternative career, and education options. It was an informative call and glad we got to interact."
"Would recommend Global Connection's support to anyone transitioning from one expat assignment to another. Contexts are so different and it is great to get career coaching from someone living and working in this context. Great opportunity to also reflect on all opportunities and not narrowing yourself."
"My Global Connection coach made the coaching session a truly insightful journey. She understood very well that deciding on a new direction and discovering ambitions and key strengths is not done overnight. She provided me with very helpful tools and sharp questions as food for thought to figure out my goals and adjusted to my pace. Always leaving me in the driver's seat."
"My coach helped me in a very practical way that suits me well; she understood what type of exercises appealed to me and did not mind if I told her something that did not appeal. I felt understood and that we connected and in just a few hours she helped me to get things clearer."
"My business setup coach was extremely supportive and helped me to develop my website and come up with a structured plan for my business."